Hop your loving the autumn weather. We have our first Antartic blast here in MELbrewin' today and its bright and fresh as our attention turns to the coming winter...Stout Season...and have we got a treat in store for you....
So much to share so we will keep it as brief as a pair of stubbies shorts last summer!
NEW! Products check them out below everything from Agave Syrup and Maltodextrin to Wormwood and Hibiscus Flower an EZ Carbon Filter and UniGrain Kilned Dried Hulled Oats and Anaka | Chai Milk Stout - YUM!
Stass has done another great educational video on a Pratical introduction to Pot Distillation including Stripping Runs, Spirt Runs and Cuts.
Last, but not least its great to be back at events and see so many competitions back up and running in 2022 - check them all out on our Events Page. This month we have already dispatched some GOLD PRIZE packs to the Grafton Home Brew Competition and the Dubbo Royal Show and there are many more great events coming up!
Enough from me...on with the News...and have a great Brewing and Distilling month of May come what may as they say...
cheers #brewhappy always #distilhappy always
Dermott @BeerCo.com.au
call us on. +61 490 501 392
email us at: Service@BeerCo.com.au
New! in Stock!
Discover the latest additions to our Shop at BeerCo.com.au
UniGrain Kilned Dried Hulled Oats
UniGrain Kilned Hulled Oats are Australian Wholegrain oats dehulled and kiln dried to create a natural nutty flavour.  The oats are kilned to a temperature of minimum of 98 degrees Celsius and the oat groats are in the kiln for a retention time of 3-4 hours enabling full gelantinisation. 
Oats contain starches and gums (beta glucan) which thicken the body of a beer. These remain in the beer after fermentation and can be perceived as an oily slickness in the mouth.

UniGrain Kilned Naked Oats require milling before being added to the mash.
Pack Sizes and Prices:
- 1 Kg Bag $3.95
- 5 Kg Bag $15.80 (SAVE 20% OFF 1Kg Price)
- 25 Kg Sack $59.25 (SAVE 40% OFF 1Kg Price)
- 500 Kg Bulk Bag - Trade $751 exc GST
- 1 MT Bulk Bag - Trade $1502 exc GST
Beer Styles:
- Hazy Pale Ale
- NEIPA
- Porters and Stouts
Usage and benefits:
- Up to 25% of grist added direct to tun
- improves mouthfeel and head retention
- increases body
- imparts a smoothness and nuttiness to the beer
- has a pleasant oaty flavour
- may require rice or oat hulls if used in a high percentage of the grist to assist with lautering
BATCH ANALYSIS:
- PO-1135C Best Before 21 April 2023
OYL-111 German Bock Omega Yeast
$15.95
Balancing malt and hop flavours remarkably well, the OYL-111 German Bock lager strain is thought to be from the famous brewery in Aying, Bavaria. OYL-111 German Bock Lager Omega Yeast is superb for bocks, doppelbocks, Oktoberfest lagers, helles and as well as American pilsners.
Omega Yeast's metabolically healthy cells produce vigorous fermentation and consistent results for home brewers and probrewers alike.  Each homebrew pack (150ml) is packed with  225b cells.
Strain Type - Lager
Flocculation - Medium
Attenuation - 70-76%
Temperature Range - 48–55° C (9–13° F) 
Alcohol Tolerance - 11%
Similar to:
- WLP833 German Bock Lager White Labs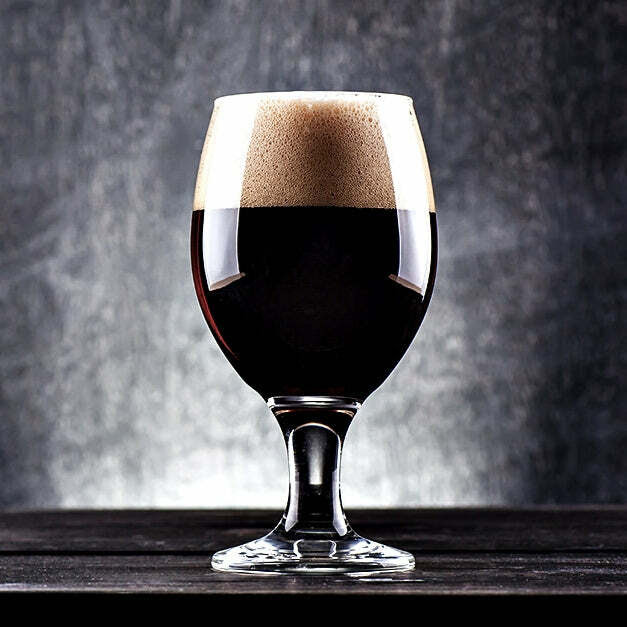 Anaka | Chai Milk Stout | BeerCo All Grain Brewers Recipe Kit
$64.95
Nothing warms like a nice hot cup of chai, so why not try Anaka | Chai Milk Stout.  Anaka is spicy with a warming blend of seven spice chai with a decadent layered malt bill and a dash of lactose.  Anaka is as alluring as her origins - the original fabled Spice Islands.  Of course this will taste delightful in the depths of winter by the fire or fire pit but its an equally enjoyable cup of chai all year around!  Well, what are you waiting for?
Cheers! #brewhappy #drinkhappier #enjoyresponsibly
1-3 Disney Ave,
Unit 1
Keilor East VIC 3033
Australia