Slow down...your running too fast! Be careful...You don't want to blow a Sandshoe!
Toby King, 2000.
Hop you are keeping warm this winter and your glass is full of a warming winter ale or dram of something nice. Lots of news to share this month so we will get straight to the Brewing & Distilling News.

Yee Ha! We are Hiring! Click here for our Blog Post and How to throw your name and resume in the mash tun! BeerCo Co-Worker Wanted!

NEW! Fresh Wort Kits are here! GTP Go To Pale Ale Fresh Wort Kit we make brewing easy with fresh local independent craft brewery quality wort that all you have to do is pitch and ferment and brew happy!

Malt of the Month - Crisp Naked Oat Malt - Hop of the Month - Waimea NZ Hops - Yeast of the Month - GY080 Irish Stout GigaYeast - Adjunct of the Month - Maple Syrup - BeerCo All Grain Recipe of the Month - Toby | Oatmeal Stout with Vanilla, Cinnamon and Maple Syrup and another great video from Andrew at Stass Brewing on How to Bottle from a Keg and what's coming up on the Events calendar?

See You Soon at the Dan in Carlton, Melbrewin' for Merri Mashers Club Night on 30th of July, or Yes we CANbeerA for Canberra Brewers Club Night on Wed 7th Aug and hop you can come to MELbrewin' for BrewCon 2019 3-6 Sep and say G'day to the BeerCo.com.au crew at Trade Booth #16.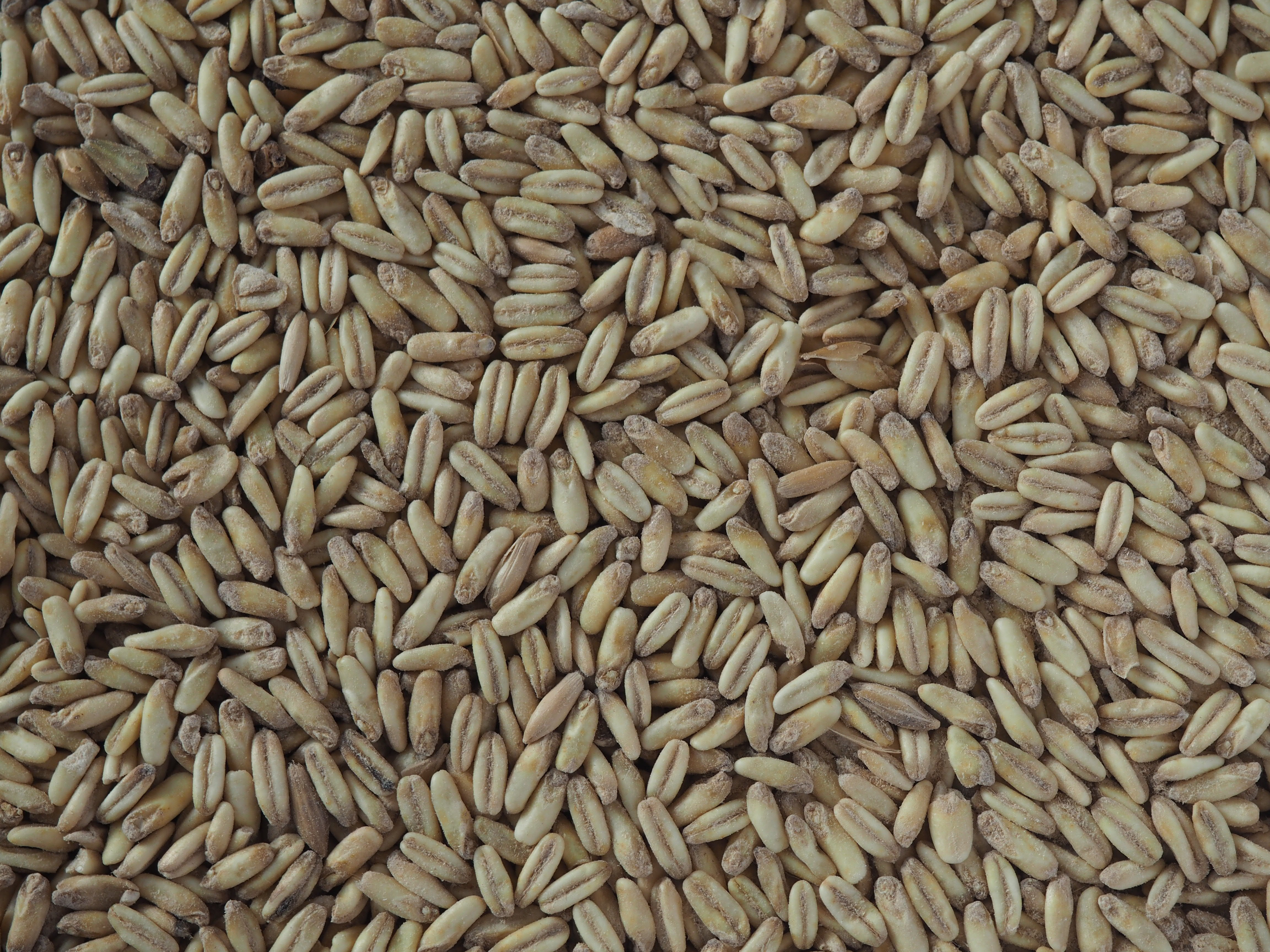 Crisp Naked Oat Malt
$5.95/1Kg - $23.80/5Kg (SAVE 20%) / $89.25/25Kg (SAVE 40%)
Jay C.  Verified Reviewer  5 star rating 07/03/19
Perfect for a hazy IPA
I used 30% naked oats in my hazy IPA with 70% maris otter, and the colour and haze were absolutely spot on. Not only did it look amazing when I first kegged the beer, but the haze remained all the way through for weeks and is still hazy as I write this about 3 weeks after kegging. They also add a subtle sweetness to the beer which works really well.
This will be my go to source of oats for all my hazy IPAs from now on!!!

Crisp Naked Oat Malt when mixed with barley malt can improve mouthfeel and introduce notes of a toasted, biscuity aroma and palate.

For Professional Craft Brewer and Distiller and Home Brew Shop Trade Inquiries for Crisp Naked Oat Malt please drop us an email to Service@BeerCo.com.au

In addition to Crisp Naked Oat Malt you might also like to try...

Insist on Crisp!

 

Naked Oat Malt

 

in your next Brew Happy!
Waimea™ NZ Hops
AU$9.95/100g - AU$348.25/5Kg (SAVE 30% OFF 100g Price)
Jarrod Verified Buyer 5 star rating 12/04/18
Customer review
Delicious hop this one. Perfect for those IPA's. I'll be using this one, whilst I can get my hands on it
Harvest 2019 Waimea™ is in the Shop! A big NZ alpha hop that carries an even bigger weight of oils with lots of pine and citrus characters.
Well suited to dual purpose applications throughout from early kettle additions right through to dry hopping. Quality bitterness and aroma abound with fruity citrus and pine characters from this hops big weight of oil. A big hop for big beers.
"A great finisher"

You might also like to try some of the other great NZ Hops - Crop 2018 on SALE!
GY080 Irish Stout GigaYeast
A$14.95
GY080 Irish Stout GigaYeast is from one of the most famous stouts in the world. Creates a crisp, dry beer with a subtle fruity profile and a slightly tangy finish. Makes an amazing stout or porter but is also great for red, amber and even pale ales. This Irish ale yeast is a robust fermenter perfect for high gravity brews and settles out well enough to create a relatively clear beer.
Temperature Range†
18˚C – 22˚C (64˚F – 72˚F)
Flocculation
For Professional Brewer

 

GigaYeast Pro-Pitches

 

send your inquiries to us at

 

Service@BeerCo.com.au

You might also like to try these NEW! just dropped in the Shop at

 

BeerCo.com.au

 

Yeast in your next brew happy!
Pure Canadian Maple Syrup
$4.95 for 250mL/ $43.95 for 12x250mL (SAVE 25% OFF the 250mL Price)
Not all maple syrups are created equal.  BeerCo L.B. Maple Treat Beer Finishing Pure Maple Syrup is 100% Pure Canadian Maple Syrup - Food Grade 1.  This Grade A Amber Rich Pure Maple Syrup is the ultimate finishing Maple to use for your Canadian Bourbon Stout, Maple Brown Ales or whatever you choose to brew with this delicious syrup.
We selected this grade as Beer Finishing Syrup due to its lower caramelisation and good maple aroma. This will ensure a smooth sweetness with a maple touch. 
Pack Sizes:
250mL Bottle $5.95

 

$4.95 SALE!

12 x 250mL Bottle / Carton (SAVE 25% OFF 250 mL Price) $69.95

 

$43.95 SALE

50 lb / 22.68 Kg Pure Canadian Maple Syrup - Beer Brewing Grade $359.95
BeerCo All Grain Recipe Kit featuring

 

BeerCo Pure Maple Syrup
$91.95 un/milled dry yeast
$97.90 un/milled liquid GigaYeast
Toby - Vanilla Oatmeal Stout with Cinnamon and Maple Syrup - BeerCo Recipe Kit
$64.95-$69.95
Nothing gets you going in the middle of winter like a hearty bowl of Uncle Tobys Oats infused with real PNG Vanilla Bean, some fine Dutch Cinnamon and a hearty dollop of Pure Canadian Maple Syrup on top!  So we thought if its good enough for your breakfast it's also fine in liquid form for your pre or post dinner beer! So here is to your liquid Toby | Vanilla infused Oatmeal Stout spiced with Cinnamon and a hearty dose of pure Canadian Maple. Cheers! Mount the Horses!
Refer your friends to
 

BeerCo.com.au, and get 10% off Your next order with us!
Copyright © 2019 BeerCo Pty Ltd, All rights reserved.