Gladfield Eclipse Wheat
Regular price $5.45 $3.95 Sale
Gladfield Eclipse Wheat is a bitterless black malt, Gladfield newest malt is the best way to add the smoothest dark brown/black colour to your beers without accompanying bitterness and with a very subtle flavour contribution. Consider Eclipse Wheat as the blackest colour malt.
Use for many styles when you want to adjust for colour, while adding a delicious minor roast coffee note. You can use this in applications where you're looking for similar colouring characteristics as Roasted Barley without the dark espresso character or potential astringency that can sometimes come from very dark barley malts.
Eclipse Wheat is huskless and will not carry bitterness into your beer. Use in higher proportions to make your black IPAs, Porters and Stouts blacker; adjust colour on your Belgians, Ales and Milds; and add depth to your Schwarzbier. Use in place of debittered black malt and dehusked barley malts.
The subtle and smooth flavour means Eclipse Wheat is suited for a much broader range of applications than other roast malts or chocolate malts. Including bringing the darkness to uncommon styles like Lagers, Wits and Saisons.
Specification:
EBC Test Method                       Specification
Moisture (max) %                      2.5
Extract – Fine Dry min %           74
Wort Colour                           1300+
Typical Colour                       1400
Usage Guidance:
1–2% for little to no flavour contribution, minor colour adjustment; 2–6% to add more colour with very smooth roasted coffee and chocolate notes;
7–10% in a larger ratio for more definite colour adjustment, velvety-smooth subtle roast character.
Usage Rate Guidance:
Complementary malts:
Ale 
Crystal Light / Medium / Dark
German Pilsner
Munich 
Pilsner 
Smoked - Manuka / Peated
Wheat
Pack Options:
1 Kg Bag
5 Kg Bag (save 20% on 1 Kg RRP)
25 Kg Bag 

(save 40% on 1 Kg RRP)
Shelf Life:
At least one year when stored properly in dry conditions
Craft Beer Examples:
Slideshow
Other top rated products
4.5 star rating
2 Reviews
Thank you for posting a review!
We value your input. Share your review so everyone else can enjoy it too.
Thank you for posting a review!
Your review was sent successfully and is now waiting for our staff to publish it.
Used in Brown Ale .
Review by Clarke W. on 30 Nov 2019
review stating Used in Brown Ale .
Used in a "Brown Ale" recipe with chocolate malt to create a dark chocolate character & appearance. Worked very well.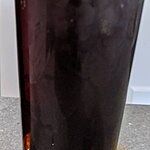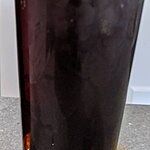 On Gladfield Eclipse Wheat
Eclipse wheat
Review by Tony S. on 28 Apr 2019
review stating Eclipse wheat
Can't believe the colour this malt adds to a beer without adding the associated burnt, bitter coffee type flavours & aromas you normally get from roasted barley etc. Used this in a milk stout and it is awesome! It easily adds colour and there really is no comparison to other dark malts as far as it's flavour contribution. I used it at 8% of the grain bill and it has made a dark Ruby hued beer with bugger all harshness. Would thoroughly recommend it for making any dark lager or ale where you want a dark colour without astringency and full on roast character. Gladfield have done well with this one give it a go and you too will be amazed.
On Gladfield Eclipse Wheat