Pure Canadian Maple Syrup - Beer Brewing Grade
$469.95
Tax included
All maple syrups are not equal! BeerCo.com.au Prestige Beer Brewing Grade Pure Maple Syrup is 100% Pure Canadian Maple Syrup. This Grade B - Conventional Processing Pure Maple Syrup is the ultimate brewing Maple to use for your Pastry Stout, Dessert Beers, Breakfast Beers, Canadian Bourbon Stout, Maple Brown Ales or whatever you choose to brew with this delicious syrup.
We have selected this grade as Beer Brewing Syrup due to its higher caramelisation and intense maple aroma. BeerCo.com.au Brewing Maple strong maple flavour makes it ideal to start with in the brewing process. Flavour gives beer a distinctive maple personality making it ideal for stronger Stouts or Porters or for combinations with other flavours such as Apple, Bacon, Cinnamon, Walnut, Citrus.  While the difference between authentic maple syrup and the imitation 'maple-flavoured syrup' are known to many, the variation in authentic maple syrup is less well understood.
Maple syrup, of course, is the concentrated sap of the maple trees harvested at Springtime (March-April). Common in Eastern Canada, a traditional export of Canada, maple syrup has been used as a sweetener for centuries.  The process of manufacturing maple syrup requires heating the sap to concentrate the sugars and naturally occurring aromas. Careful selection of the syrup and attention to detail while processing it helps ensure a great flavourful syrup.
Many commercial syrups can contain corn syrup, glucose, flavourings, preservatives or other additives.  BeerCo.com.au is proud to stock 100% pure maple syrup, manufactured in Canada by Prestige Maple Products, working closely with farmers.
Pure maple syrup is a wonderful addition to many different beer styles.

Pack Sizes:
Brewers Specification:
Brewers Guidance:
Brewing with Maple: Tips from the Pros
BeerCo Recipe Kits featuring Maple Syrup:
Craft Beers featuring Maple Syrup:
More about our Supply Partners - Prestige Maple Products, CA
A Heart and Family Story - The business started in 1995 when the Lavoie family bought its first sugar bush of 2000 taps in Témiscouata, Quebec. It was the beginning of a long adventure characterized by the acquisition of several sugar bushes to reach up to now a total of 100,000 taps. Since the passion for maple is at the heart of the family business, the Lavoie family created "Sirop de l'Est" in 1998. This new branch of the enterprise managed distribution and exportation of bulk maple products reaching the equivalent of several million pounds of maple syrup per year. The company relies on the collaboration of a little more than 350 loyal producers who like us are proud to produce superior quality maple syrup. In 2014, the development of new infrastructures increased our production capacity therefore giving us a place of choice in the industry. In January 2017, we finally created the division "Prestige Maple Products Inc." ensuring production and distribution of processed and packaged maple products.
Prestige Maple Products Promise to You!
Producers' respect - Our special relation with more than 350 maple syrup producers allows us to offer the best maple products on the market. We are proud of collecting this syrup having strict quality standards.
Best Taste and Product Quality - At "Prestige Maple Products inc." we believe that maple products are high-quality ingredients that blend well in most recipes. Whether with our 100% pure maple syrup, maple sugar or maple caramel, we believe that you deserve to be able to enhance your recipes with superior quality maple products.
The Availability of Maple Products All Year-round - According to us, maple sugar time should not be only in spring. We have the opportunity to be supported by many Canadian maple syrup producers, therefore allowing us to provide you with the best of maple products all year-round. In addition, we keep a large inventory of maple syrup all year-round.
CERTIFICATIONS:
In order to ensure high quality and high sanitation standards of our products, we have the following certifications :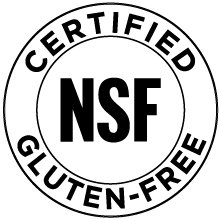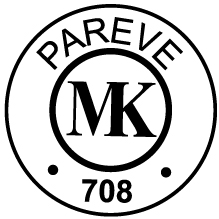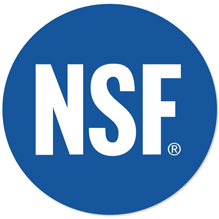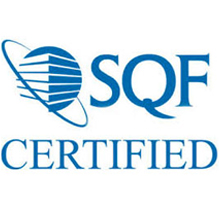 Recommended for the Pure Canadian Maple Syrup - Beer Brewing Grade